20 Aug

Purchase of works of art: choose quality materials!

Have you ever encountered a case where a photo printed on canvas has faded over the years? Or a large scaled artwork got loose, and required re-tensioning to look great again? In Focus Gallery we offer wall decorations for the long term, so when we pick our materials and paints, we do it without trade-offs.

Printing on canvas has many advantages and positives, but it's also important to take into account that they are extremely delicate. For example, they can not be placed into any point of the apartment, as they are particularly sensitive to strong sunlinght, drew, or extre heat fluctuations.

If we fit them with a frame, these qualities may be even more pronounced: wood frames can also be affected by excessive light and moisture, and let's not forget the fact that they can significantly increase the weight of the work – especially in large sizes – and can not be installed on any kind of wall surface.

When framing, acrylic glass is often used for the sake of cost-effectiveness, but traditinal glass may break at temperature changes, and even on its own, it may be dangerous to the smallest family members or to our pets.

Bearing aesthetics, durability and security in mind, our photo prints are currently developed onto aluminum plate or to forex plate with acrylic glass. The advantages of these are:

In our gallery we offer the choice of an 3 millimeter aluminum carrier, mounted with Canson Baryta Photographice paper in premium quality and wide color depth. The wall decoration created with this method is light, does not need a frame, and it is attractive even by its own. Its durability is outstanding, as the carrier is less susceptible to moisture and sunlight than canvas or wood. Both the paper and ink used during this printing method are resistant to aging, and they retain their brilliant colors for up to 80 years.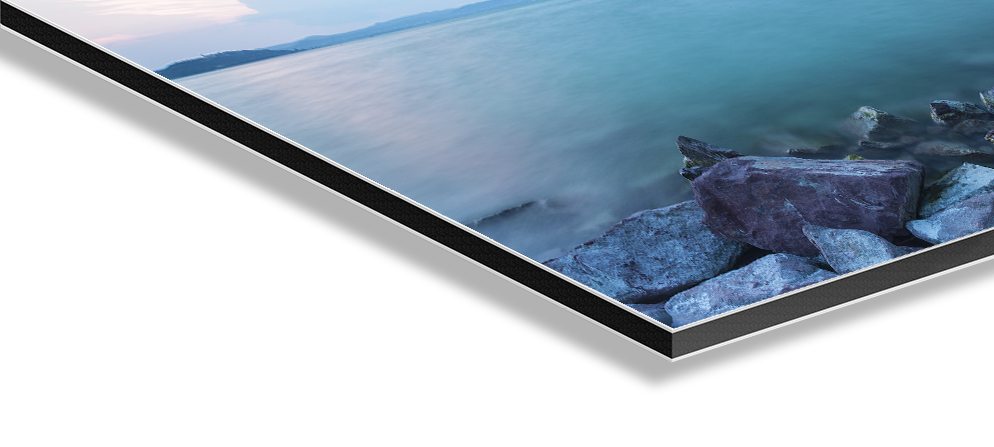 In addition to mounting, direct printing is also available when using aluminum plates. The essence of this technique is that the photograph appears directly on the metal surface of the brushed aluminum plate. Aside from being outstandingly durable, the artworks created with this method are also delivering an extraordinary aesthetic experience, where the unique metallic shine provides spectacular effects to the creation.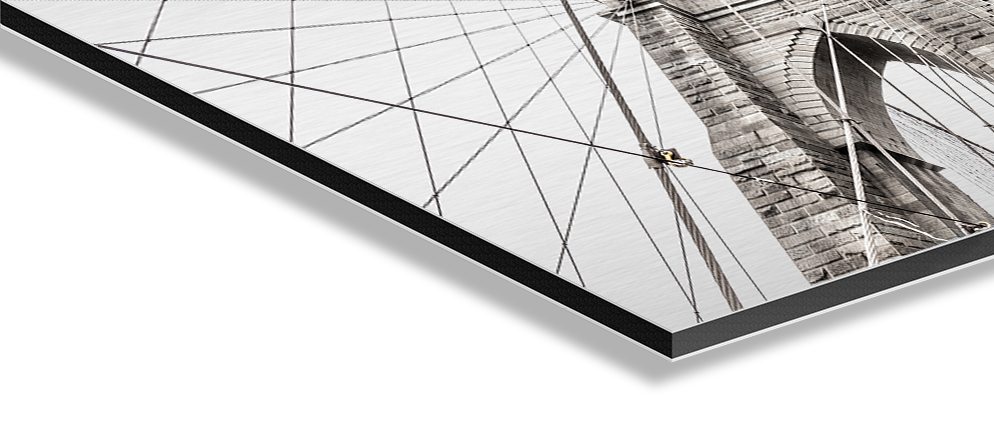 Acrylic glass printing has many advantages. First, it protects against UV rays, guarantees perfect colors, and also thanks to its excellent optical properties, it provides deeper colors and intensity for the photograph. Compared to regular glass it is resistant to temperature changes, its lighter and virtually unbreakable. This method ensures the highest quality and makes the artwork last a lifetime.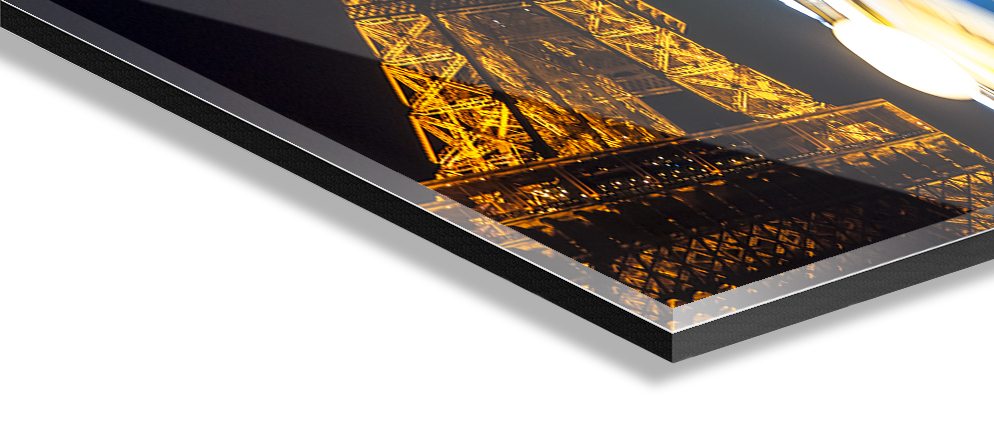 If you have any further questions about printing your photos and materials, please ask our colleagues for assistance. You can find our contacts by clicking the Contact button.